Description
Edit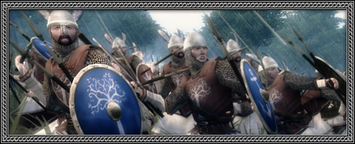 Pelargir is the home of Gondor's navy and the starting point of most of Gondor's expeditions. The Pelargir Marines are usually used to protect Gondor's trade routes and the merchant ships, though they also have the role of city guards. Due to the importance of Pelargir, the city was often attacked and besieged by Corsairs which made the Gondor Marines quite the hardened troops. They consist of professional warriors who hurl javelins at their enemies before they use their swords for melee battle.
This class of troop requires Gondor Archer.
The Pelargir Marine is a Rank 3 type of troop.